Since my older boys were little we've held 'dance parties' in our living room.  You know those times when they just need to wiggle and giggle? We crank the music and 'dance' around the living room.  But despite the many great versions of "Just Dance" that have been released, we'd never tried the games before. I always heard they were fun but I am simply NOT a dancer, I have no rhythm AT ALL.  But "Just Dance Summer Party" had such fun songs I decided I could give it a try.  I'm always on my kids about having fun and not worrying what other think of your abilities, so I figured I should put my dancing shoes where my mouth is. And I am so glad I did.  This game was SO much fun.  I was only able to get one dance out of my 8 year old and it was very half hearted but my lil man and I danced our butts off to about 8 rounds before I needed a break.  We danced to Firework, Maniac, Barbie Girl and Everybody Was Kung FU Fighting to name a few.  When I accidentally started Maniac (the song from Flashdance) I thought I might literally die right there on our living room floor but it was actually one of my favorite solo songs.  My score wasn't super impressive but it was fun!  But my absolute favorite was Kung Fu Fighting, which is a duet that I did with my three year old.   His reactions to the moves was so priceless and it was actually my highest scoring round of all. 
After watching me miss many moves my oldest thought what I needed was a slower song, but I don't know if it's just me but the slower song was WAY harder for me.  Like I said I have no rythm so when the slower song counted more on correctly timed moves I was in trouble.  But it was a nice little break to let my heart rate slow down some.  
Overall I was really surprised by all the choices/options in a game that was 'just' about dancing.  It is really set up to be whatever you want it to be from an actual competitive game, to just a nonstop dance-athon.  You can play alone or with up to four people.  And I was surprised to find that we didn't need the nun chuck.  
Although I can't compare the music selection to any other version because this is the only one we have, I give this one two thumbs up.  My boys think I'm a total dork but I was SUPER excited to dance to an old favorite of mine Barbie Girl.  So much fun.  This game makes me want to have a girls night in at my house just so we can play this game!!
GAME INFO
Beat the heat this summer with Just Dance Summer Party, a limited edition SKU with over 20 new tracks, including hit songs from Katy Perry, Rihanna, and Estelle featuring Kanye West. Just Dance Summer Party is the answer to Just Dance 2 fans who don't have the capability to download content.
Just Dance Summer Party is the perfect addition to the Just Dance collection, the world's #1 best-selling dance game franchise.* Millions of families across the country are dancing and craving more!
Key Features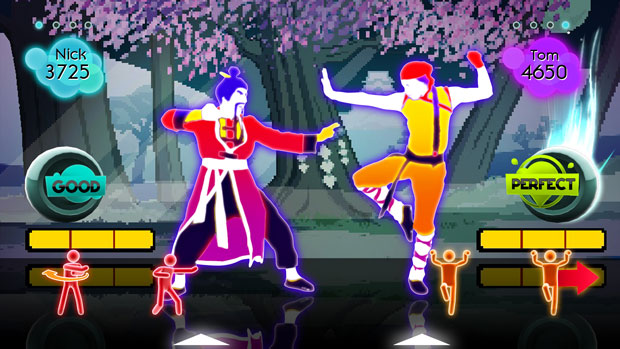 Kung Fu Fighting is a great interactive duet!
More Dance Hits – Just Dance to over 20 all-new tracks from the 80's, 90's, and today. With a variety of genres and hits from different eras, everyone will find something to dance to! Bust a move to today's chart-toppers, like "Pon de Replay" by Rihanna, "Firework" by Katy Perry, and "American Boy" by Kayne West, Estelle feat. Then enjoy classic hits and legendary songs, like "Born To Be Wild" by Steppenwolf, and "You Can't Hurry Love" by The Supremes.
Throw the Hottest Party of the Summer – Just Dance Summer Party features even more sizzlin' dance moves to choreographed by real experts in every style of music, including Rock, Pop, Hip Hop, R&B, Latin and more!
Dance Crew Face-Offs! – Create your own four-person crew and compete in dance-off contests against friends. Up to eight players can compete!
Dance Duets – Hilarious duets allow you to interact with your partner with 2-part choreographies!
Keep the Party Going Party Mode – lets you and your friends lose yourself in the music! No navigating through menus, no need to stop to select the next song… Just Dance 2 is a non-stop dance party!
Dance Your Booty Off – A workout in disguise, Just Dance Summer Party keeps you motivated as you burn calories! While dancing, turn on the Just Dance Sweat Meter and watch those calories disappear as you meet your preset daily or weekly objectives!
Too Shy to Dance…But Love to Sing? – All tracks provide song lyrics on-screen. So even if you don't score points with your voice, you're sure to score some with the crowd!
*Based on MOKA and NPD per unit sales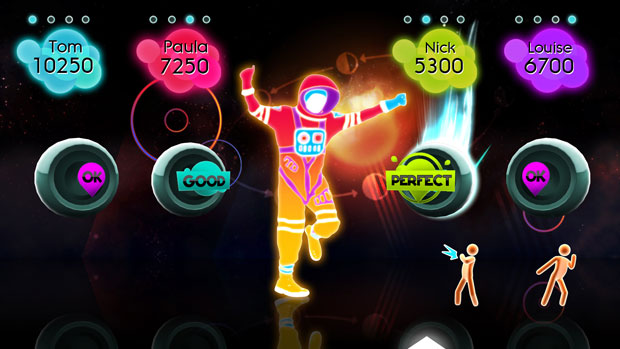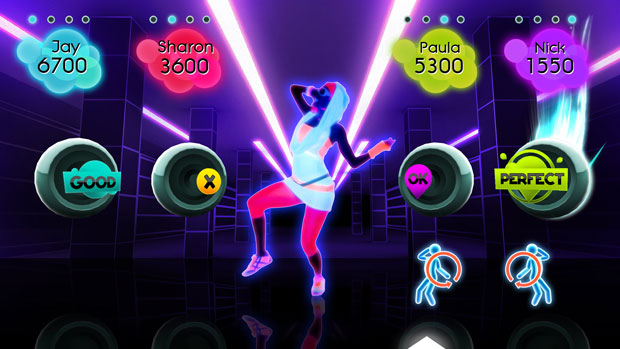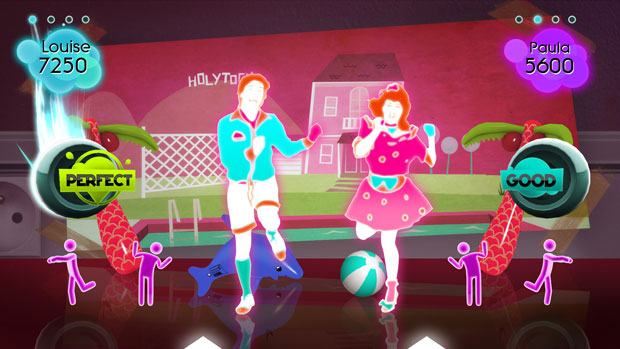 Barbie Girl includes some great Barbie inspired moves.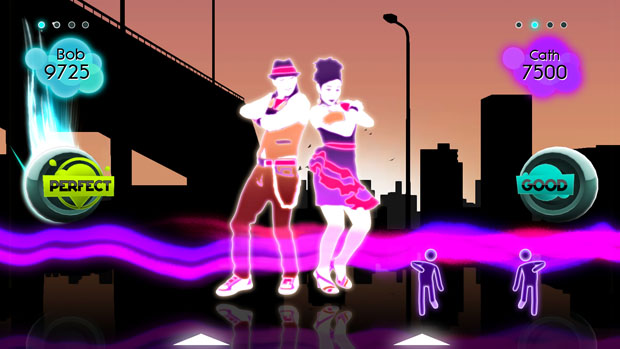 Thank you to Ubisoft for sponsoring this blog post. Please click here to learn more about Ubisoft. I was selected for this sponsorship by the Clever Girls Collective. All opinions are my own.